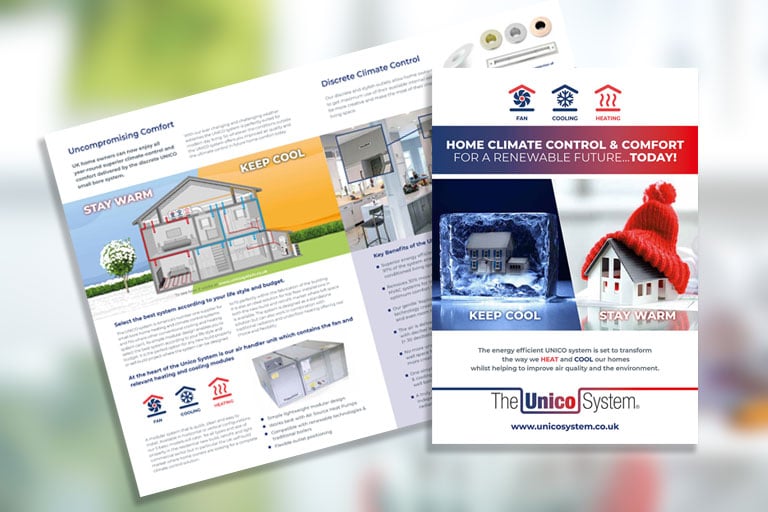 Our new UNICO overview brochure is now available for download. This is a brief introduction in to the UNICO System and how it is set to transform the way we HEAT and COOL our homes whilst helping to improve air quality and the environment.
UK home owners can now enjoy all year-round superior climate-control and comfort delivered by the discrete UNICO small bore system.
This brochure introduces the system and how it works and how to select the best system according to your life style and budget.
To download the brochure, clicking here or go to our Technical Information section and select Datasheets to view this brochure and other PDFs available for you to download.