At UNICO we are proud to introduce our CPD course which brings complete heating, cooling & ventilation to the residential market working in line with renewable energy and creating new opportunities for CIPHE members. With whole-house thinking and approach to indoor air quality, climate control and comfort levels soon to become the new norm, the Unico System is perfectly matched and ready to play its part in transforming the way we heat, cool and ventilate providing the perfect environment for our homes.
As the market develops, we need to learn from each other if we want to make the most of these new and exciting opportunities. If we don't, others will, so as an associated industry partner we would like to work together. This is why we have created our own online CPD course which has been approved by the CIPHE.
Please see the link below to complete the online CPD training.
Whilst the UNICO system has been around for more than 35 years and is market leader in America this technology is new to the majority of UK installers. We have carefully selected a network of Specialist Partners who have been trained and verified through our internal audit process and certified training program.
We have also partnered with Elements Training & Assessment which is a certified Gas Safe, BPEC & NIC accredited training facility based in the West Midlands to provide our hands-on training program. Our Unico Specialist Partners will have been trained on how to size, select, install and service using genuine UNICO products and associated equipment to ensure you get the very best performance and all year-round comfort.
Become A UNICO Specialist Partner with Elements Training
Hosted by Elements Training Centre, this personal hands on training has been designed to cover all essential aspects of product selection, installation and aftercare needed to create the perfect comfort and climate-controlled environment for the home owner. Our specialist trainer, Matthew Stonehouse, will cover everything you need to know about the Unico System.
Learn with the best, so you can be the Best
"At Elements, we believe that the better the training , the more successful you will become and be able to adapt to changing situations on the spot. We are trusted by the largest companies in the country to train their staff, and you can too."
Matt Stonehouse
Our relaxed atmosphere and expert technical support are the first steps in what we hope will become a long and mutually beneficial relationship.
Our dedicated UNICO Training bays offer hands on training with 2 fully operational UNICO Systems working in conjunction with the Daikin Altherma Air Source Heat Pump, Daikin Pre-plumbed Cylinder and the NEST PRO thermostat. Further more we can demonstrate how the UNICO System can work in conjunction with Polypipe Underfloor Heating.
Warranty
Furthermore, if your UNICO System is installed by one of our registered partners you will be able to benefit from our extended guarantee and warranty commitment.
All products come with a 2-year warranty but this can be extended to 5 or 10 years when installed by a UNICO Specialist Partner.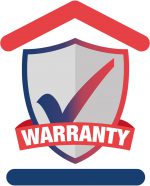 Typical Training Day
A Typical Day Training on the UNICO Small Duct High Velocity System will consist of:
Induction & on-site safety
The concept & advantages of UNICO systems over conventional systems – Applications & examples
Basics of load calculation & design service
How to design & layout a Unico System
A complete overview of all key components, parts and accessories:

Return Air Assembly
Air Handler Unit – EC Fan & Coil modules
Central Duct Design & Installation
Supply Tubing & Outlets

Hands on including rules of Installation and assembly of live Unico System
System commissioning & aftercare
Troubleshooting
Review of what we learned – Q&A
We have decided on a comprehensive one-day training course to work in conjunction with a home-based pre-assessment and product introduction pack which will need to be completed in advance. This will involve a short multi-choice questionnaire which will introduce and explain the key principals and advantages of the UNICO System.