Air Handlers (Fans & Coils)

Quick and easy to install our modular AHU (Air Handler Unit) is at the heart of every system and incorporates our variable speed Fan Motor and our ultra-efficient coils and return air module which are perfectly managed by our intelligent S.M.A.R.T control panel which is the brain behind the system.
Available in 5 sizes in both horizontal and vertical configurations so it can easily be installed in the roof space above ceilings, crawl-spaces, utility rooms, adjoining garage or basements. (3036 Vertical is available on extended lead time)
All modular air handlers are shipped from the factory configured for horizontal airflow but can also be configured for vertical up-flow with the addition of a vertical conversion kit. Most applications designed for vertical configuration use a base plenum to elevate the unit for proper condensate drainage. The MV module eliminates the need for the installer to build a base.
A Unico AHU is a versatile modular system, which is generally made up of 3 core components and is available in a vertical or horizontal application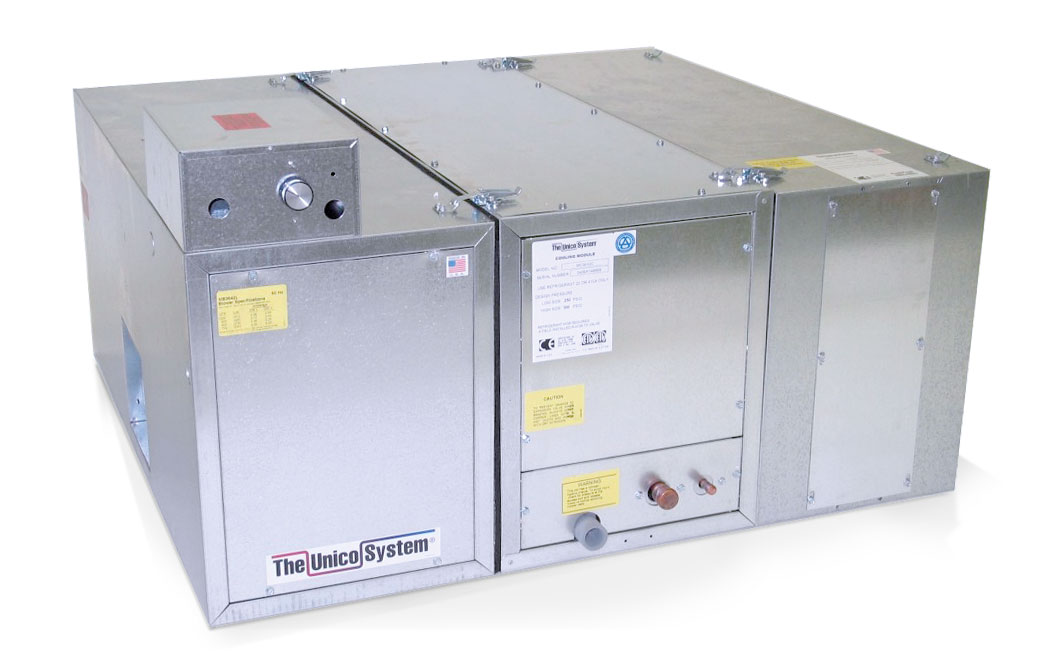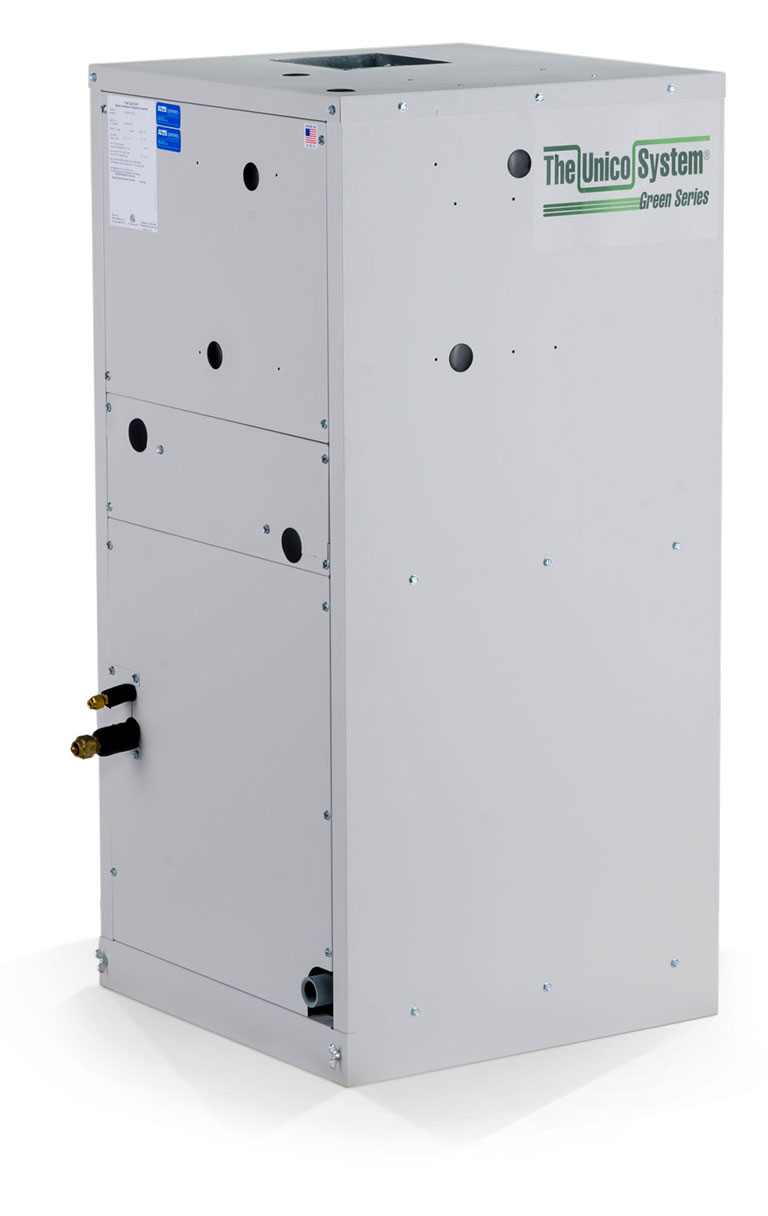 EC Fan Motor & Smart Control Board
Our Green Series EC FAN motor and SCB (Smart Control Board) is the heart of The UNICO System. The variable speed motor has an enhanced soft start and stop control, is ultra-quiet and up to 62% more energy efficient than our standard fixed speed motors. It automatically adjusts to provide a consistent flow of comfortable conditioned air. The SCB is PC compatible via a USB cable for easy commissioning and has a dedicated UNICO web page to download software providing instant on site diagnostics.
The SMART Control Board gives you the ability to manage both airflow and motor speed according to the needs of the thermostat and zoning needs. By combining the EC motor and SCB you have precise airflow control and a high-performance air distribution system that is a step above the industry standard for SDHV (small duct high velocity) systems.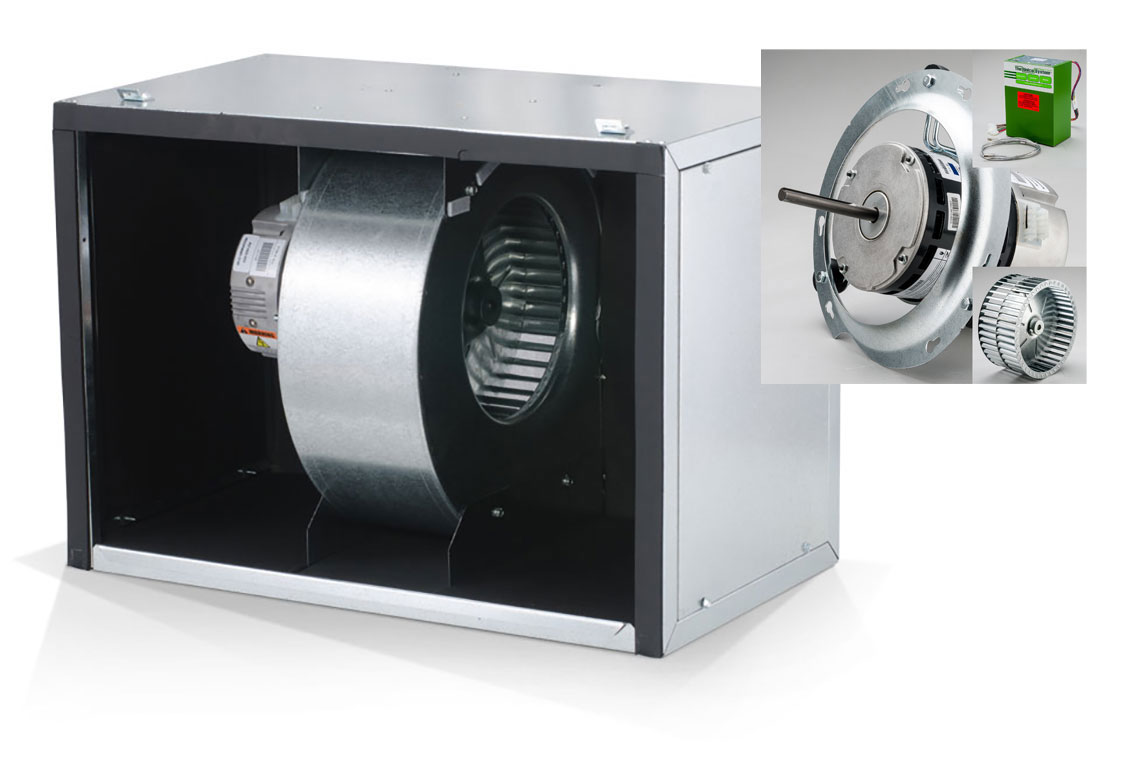 Our UNICO EC Fan Motors are designed for the sole use of the UNICO (SDHV) system.
M Series Fan Coil Modules
(For the UK market we have selected 3 types of coil which are available in all 5 sizes)
Our coils are constructed of evenly spaced aluminium fins mechanically bonded to copper tubes. The tubes are 9mm diameter with full fin collars to provide the greatest tube-fin contact for excellent heat transfer. All coils are slanted, except the CL1-H model, which feature a 'slab' coil to provide the maximum amount of heat transfer.
The cabinet is constructed of 22 gauge galvanized steel with removable access panels on both sides for ease of service and are fully lined with closed cell insulation and our easy snap latches for quick and easy on-site assembly.
CL1-C Chilled Water Coil
CL1-C Chilled Water Coil typically used within the residential market on new build or self-build projects where Air to Water Monobloc ASHP (Air Source Heat Pumps) are being installed. The CL1-C is a chilled water coil designed for cooling but it can also be used for heating when specified with a reversible ASHP but it is important to match the required loading and technical performance data for both products.
CL1-H Hot Water Coil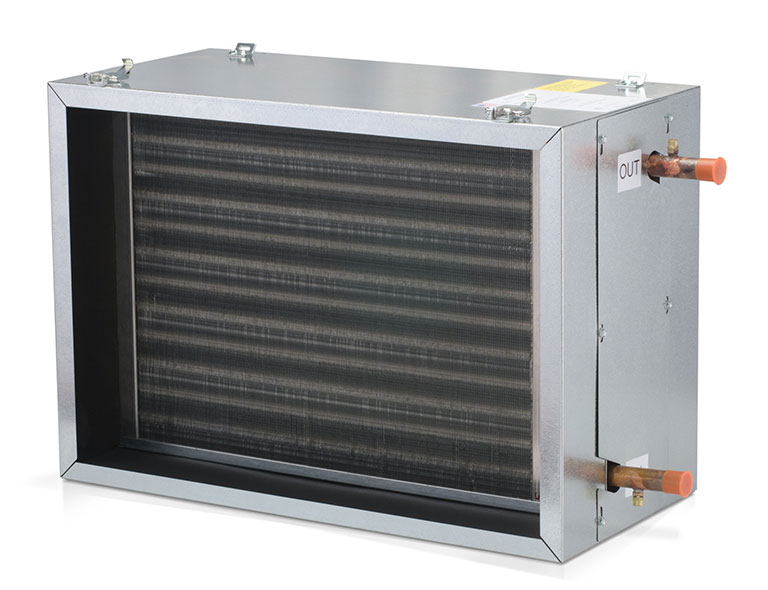 CL1-H Hot Water Coil is used for heating only with a conventional UK domestic boiler or a Monobloc air to water ASHP (Air Source Heat Pump).
CL1-B Refrigerant Coil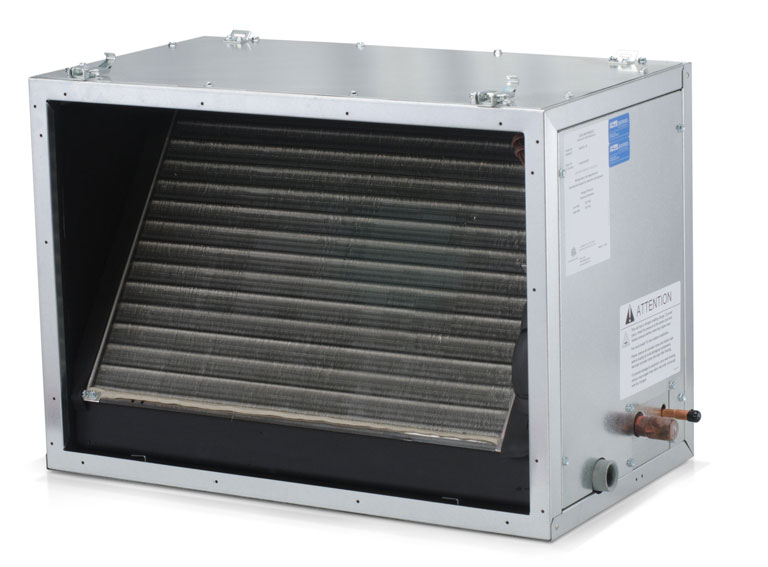 CL1-B Refrigerant Coil is typically used for heating and cooling on a split system where F-Gas is specified. These specifically designed and built evaporator coil modules can be matched and installed with most types of remote condensing units or heat pumps but they must be endorsed by UNICO to ensure the required technical data, loading and controls are compatible and configurable. The CL1-B coil can operate with both 407C/410A.
The Vertical AHU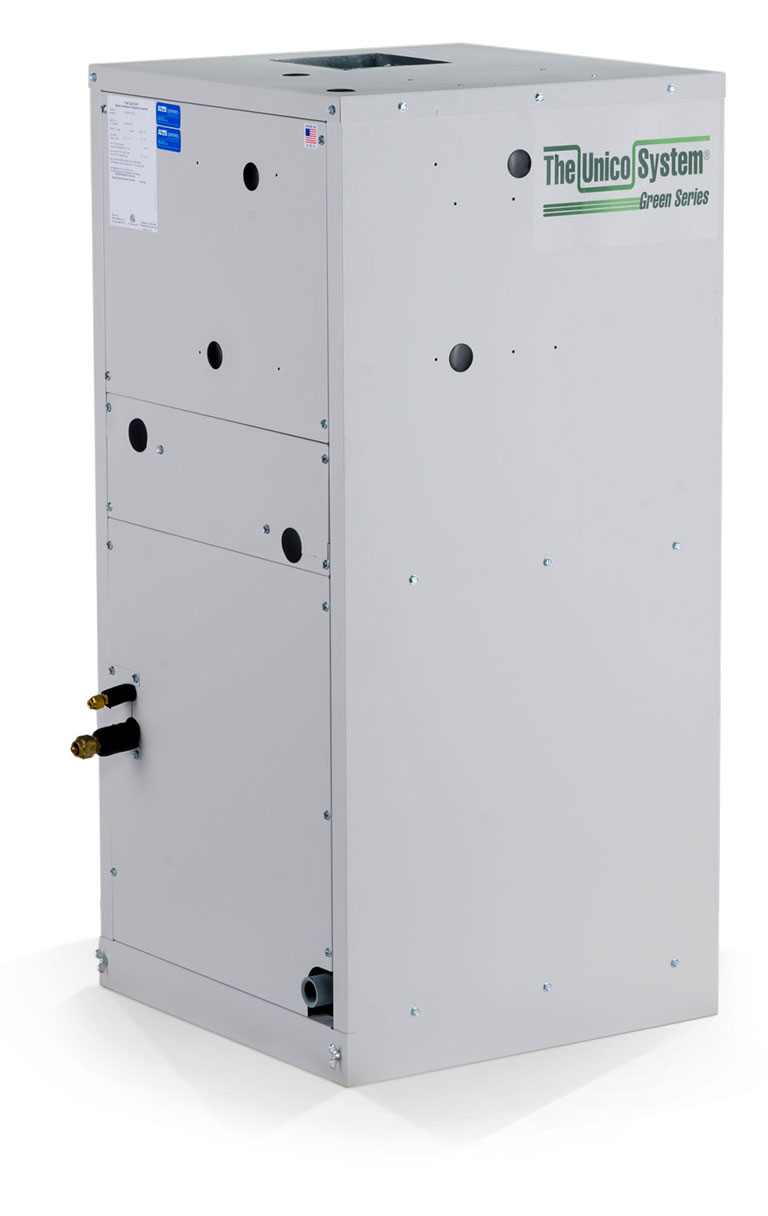 The Unico vertical air handler Unit is a single packaged unit in a vertical up-flow configuration. For cooling, the unit is designed for R-410A refrigerant (both A/C and Heat Pump) or a chilled water coil. For heating, the unit offers an optional hot water coil. The cabinet is fully insulated with 1" closed cell rubber insulation. The cabinet is constructed of 22 gauge (0.7- mm) galvanized steel with removable access panels on the front for ease of service.
Comfort by Design
The unique design of its cooling coil means The Unico System removes up to 30% more humidity than conventional air conditioning and heating systems. So, you can keep your thermostat a few degrees higher while feeling the same level of comfort—and that saves on energy costs and creates a much more comfortable conditioned environment which is essential for general well-being. It can also help with productivity and learning as people perform better in a controlled environment.