The main central duct connects to the main AHU (air handler unit) and then feeds our flexible supply duct tubing before discharging the conditioned air via our discrete outlets. The design and sizing of the main central duct needs careful consideration at the very beginning of the design process.
The UNICO System can be installed with either round or rectangular ducts. Traditional galvanised circular duct is lower in cost but rectangular fibreboard is becoming more popular due to enhanced system performance and ease of installation. Unico provides adapters for both types of duct work.
The UNICO System can be installed with either traditional galvanised round ducts or rectangular fibreboard ducts.
Rectangular Fibreboard Ducts
In the UK we have partnered with Fensell Fabrications who specialise in customer made to measure fibreboard duct systems.
Choosing CLIMAVER® self-supporting ducts
Ideal for your ventilation and air-conditioning ductwork, CLIMAVER® air ducts are made from glass wool for a lightweight, efficient and easy to assembly pre-insulated duct system.
• Easy installation
CLIMAVER® self-supporting ducts are easy to assemble in a single operation. The SDM guidelines are marked on facing to ease the duct manufacturing on- or off-site using the Straight Duct Method (SDM).
• Thermal insulation
CLIMAVER® saves energy by ensuring excellent thermal insulation. The air is kept fresh and at the correct temperature where you need it, which in turn guarantees high levels of comfort for building occupants.
• Airtight performance
The surface on the external side of the duct has a reinforced aluminium foil facing, which acts as a vapour barrier and ensures the duct is airtight. CLIMAVER® products obtain the best air-tightness class (D) which gives you huge savings during building lifespan.
• Acoustic insulation
Special NETO glass fabric is used on the inner side of the duct to achieve maximum acoustic absorption and keep noise levels to a minimum.
• Environmentally friendly
CLIMAVER® duct boards are manufactured from recycled glass and have been certified to meet green building requirements. The excellent thermal performance and airtightness further reduce the environmental impact of the HVAC system.
• High pressure resistance and durabilty
CLIMAVER® ducts can withstand constant pressure up to 800Pa, with a safety factor of 2,5, without any cracking. CLIMAVER® air ducts last easily over 30 years without losing performance covering building life time.
• Easy maintenance and durability
CLIMAVER® ducts are made from bio-soluble materials that are safe to use. The surfaces are easy to clean multiple times without special chemicals limiting maintenance costs.
Find out more at www.isover-technical-insulation.com/hvac/climaverr-self-supporting-ducts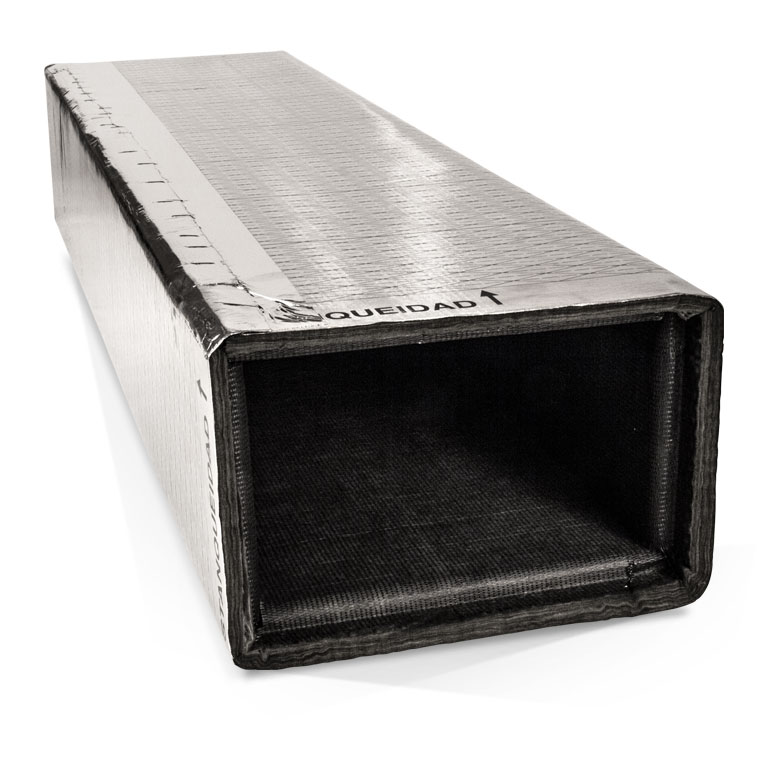 The most common duct system used with the UNICO System is the circular galvanised duct which is normally specified and supplied by your local contractor but we are happy to support and help with system design. Our UK datasheet contains some useful information along with our 'Installation Check Guide'
Lindab is our preferred partner for galvanised duct systems and is generally available across the whole of the UK via their outlets. We would also recommend the Safeclick system for optimum performance and ease of installation.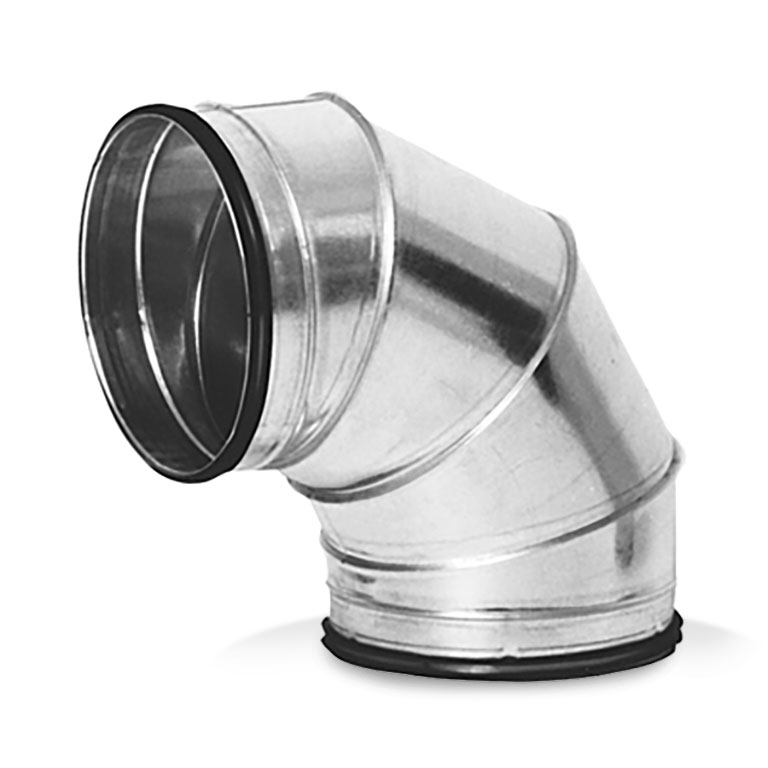 The size of the central duct system will vary according to the required airflow and length required. In most cases, where the length is less than 45m, the central duct will require 200mm internal diameter, however, in certain instances you will need to use a larger duct. Specifically, a larger duct is necessary for the 4860 and occasionally for our 3642.
Refer to data sheet and manuals for more specific information on duct sizing and layout but you must ensure that the duct system is compliant to UK building regulations / DW144. The central duct is normally priced and supplied independently by your contractor but we are happy and able to provide a recommendation and assist with the design and layout.
* Please note the central duct system is not supplied as standard and is normally sourced locally by your approved UNICO Specialist Partner
Plenum Duct Design Configurations
We always recommend following the attached Installer check list for best practise and optimum performance