Challenges of Low-Energy Homes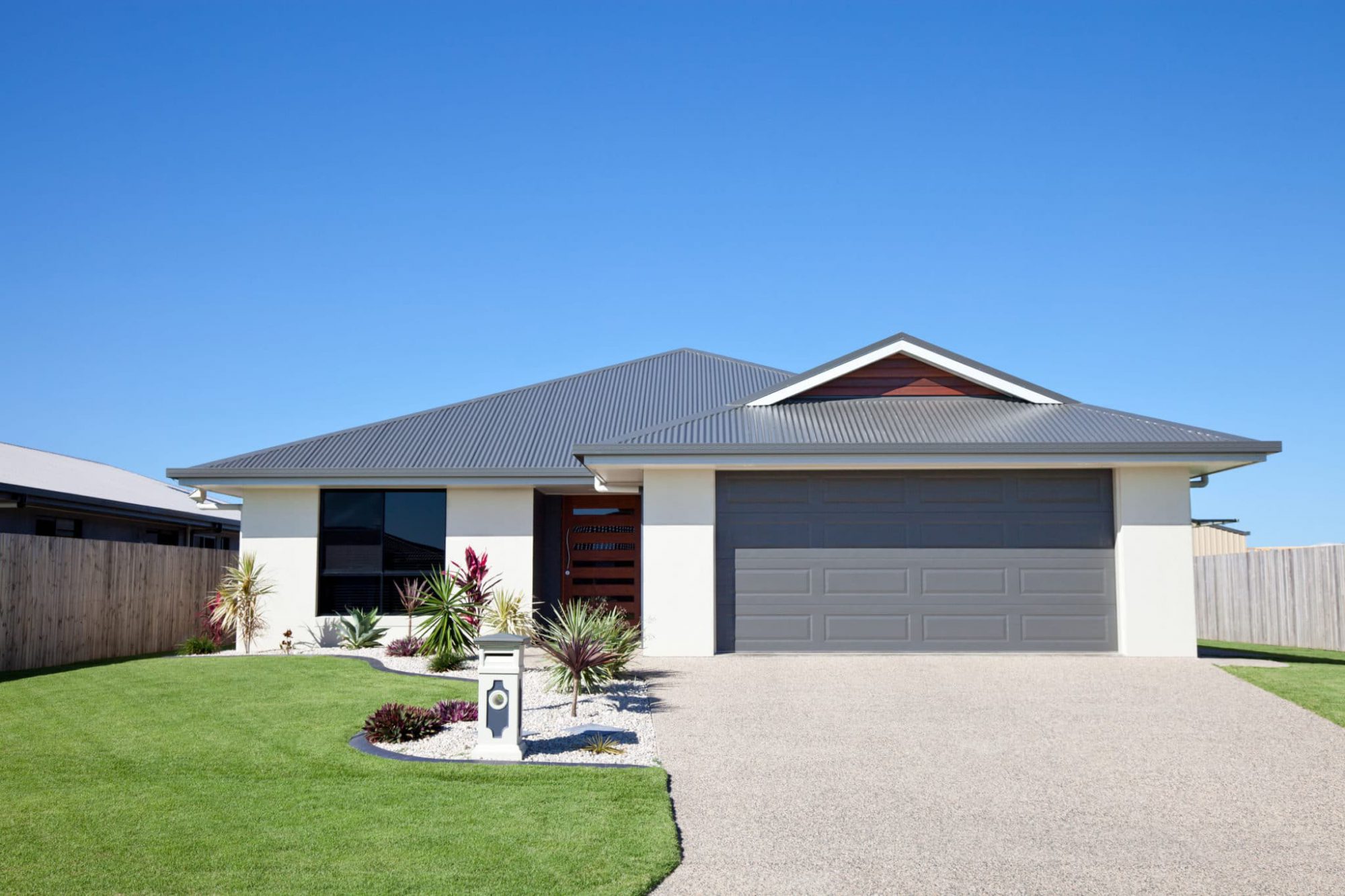 Put simply, a low-energy home is one which needs less HVAC output to satisfy the thermostat's setpoint temperature. By definition, it is tighter (i.e. well-insulated) and has a relatively smaller footprint and, therefore, requires less work and output from the HVAC system. Problems arise when builders or installing contractors design HVAC systems to a higher energy requirement than needed in a low-energy environment which can lead to poor Indoor Air Quality (IAQ), poor humidity control (which can lead to potential mold growth or structural degradation), lack of proper air mixing and dispersion – in short, poor comfort for occupants.
Special Advantages of The Unico System
The small-duct Unico System has special advantages over conventional forced-air systems that make it the best solution for the challenges posed to both owners and HVAC installers of high-performance and low-energy homes:
Better Air Distribution
Lower energy homes require lower airflow. Unico's air delivery method uses a lower volume of air moving at a high velocity, which results in aspiration. In contrast to the "dump and throw" method of traditional central air systems, aspiration creates a gentle suction around the delivery outlet, drawing the room's air into its stream of cooled air, providing better comfort to occupants by eliminating drafts and hot/cold spots, and resulting in even temperatures from ceiling to floor, room to room.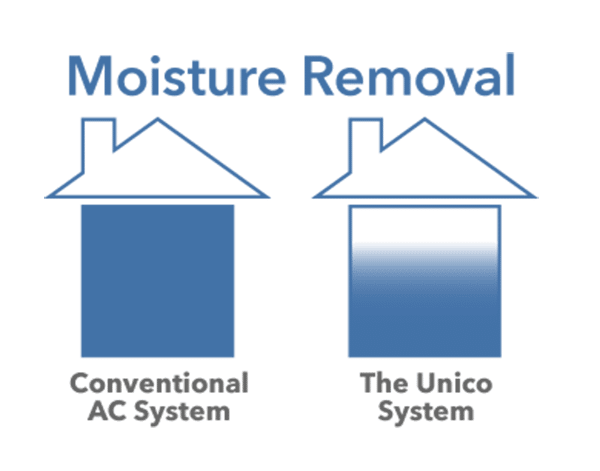 Better Humidity Removal
The construction of The Unico System cooling coil allows more air to flow across its surface, removing 30% more moisture – or, humidity – than conventional HVAC systems. This is not only beneficial in geographies with humid climates, but also offsets the humidity caused by activities within homes (cooking, bathing, etc.). Occupants in homes equipped with The Unico System can feel just as comfortable at higher thermostat settings, adding to the system's energy efficiency.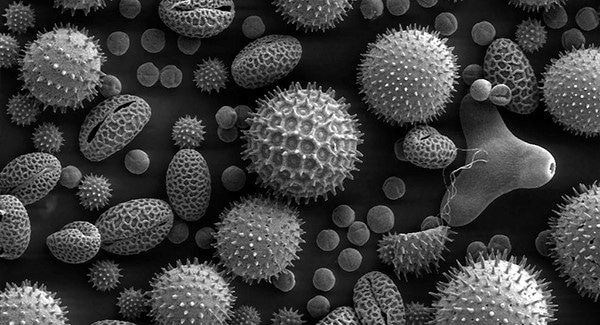 Better Indoor Air Quality (IAQ)
Because Unico ducting is so tightly sealed, there is less opportunity for the entrapment and dispersal of allergens or other contaminants. Fresh outside air is easy to incorporate into the Unico System air handler and zoning is a snap with either proprietary or off-the-shelf damper systems and controls.
Whisper Quiet
Unico System supply tubing is designed to be as quiet and efficient as possible, with a nylon inner core and insulation that absorbs sound. Unico air handlers are designed to isolate noise and vibration, with closed cell, sound-deadening insulation. Together, they bring decibels levels to the equivalent of a soft whisper. While occupants feel the comfort The Unico System provides, they hardly notice it's running.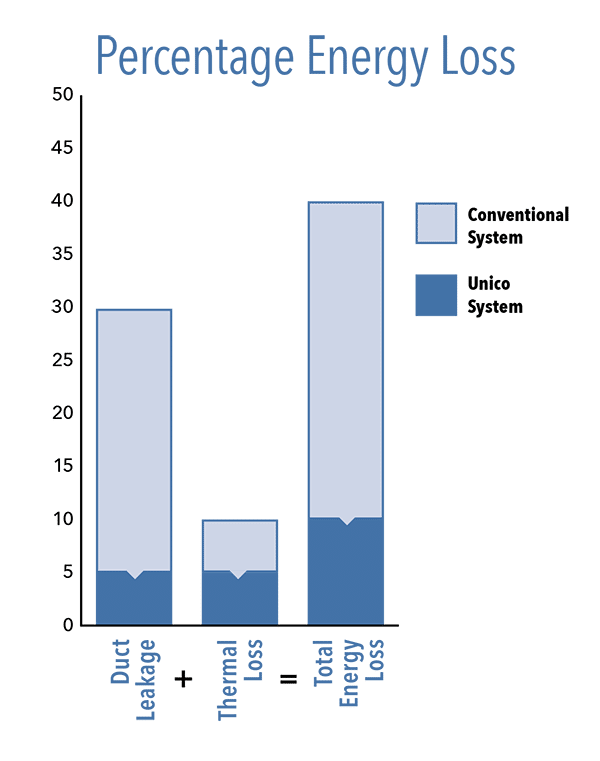 Better Energy Efficiency
Conventional forced-air systems can lose as much as 40% of their conditioned air, especially when ducting is located in an unconditioned area like an attic or crawlspace. But The Unico System's smaller, tighter ducts lose virtually none of their conditioned air and don't experience the degree of thermal loss associated with traditional HVAC systems. And Unico blowers are available with programmable, variable speed and Electronically Commutated Motors (ECMs) that use less electricity than their conventional counterparts. Unico air handlers are also compatible with virtually every major brand of outdoor condenser or heat pump. When you or your contractor choose a high-SEER outdoor unit, you can be sure The Unico System is providing actual delivered efficiency and not losing conditioned air to duct leakage or thermal transference.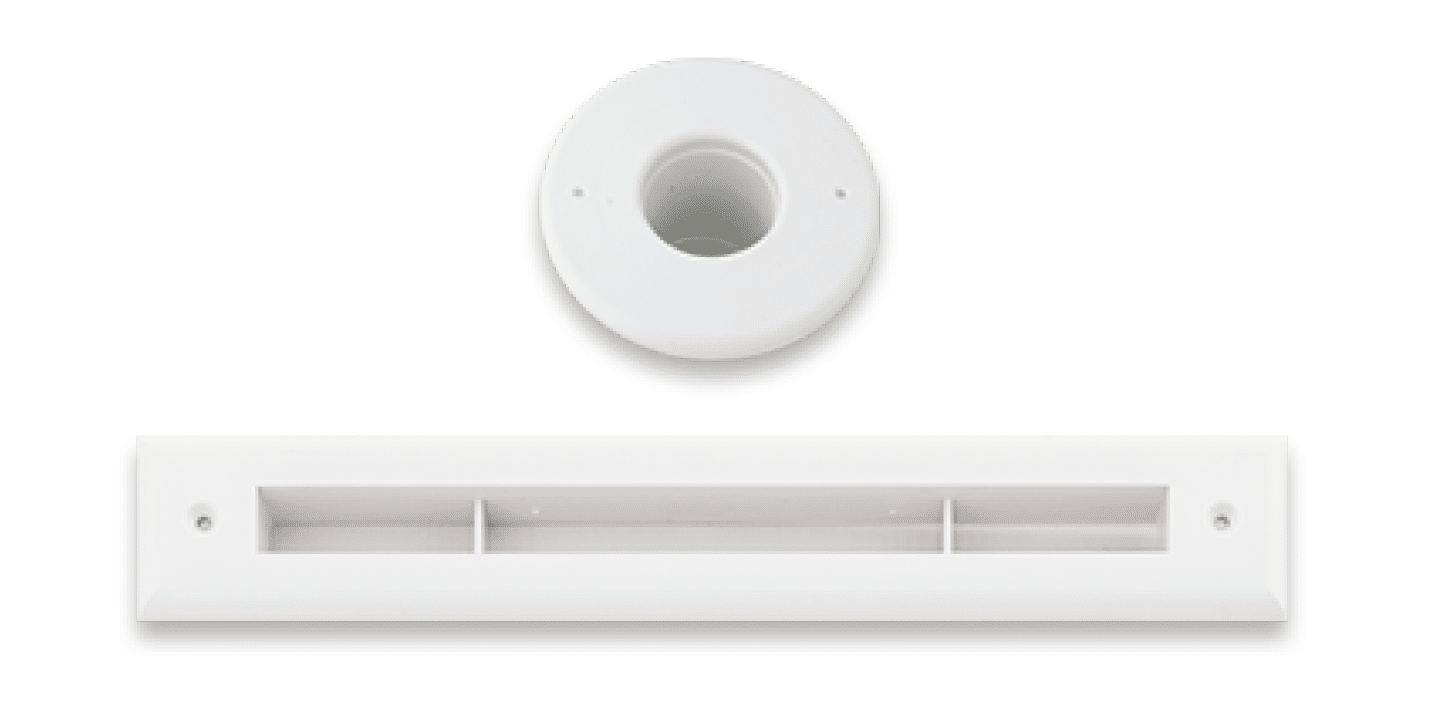 Better Space-Savings & Aesthetics
Homeowners love the fact that the small size of The Unico System means they don't have to sacrifice precious living space to soffits, dropped ceilings or other concealments required with traditional ducted systems. Outlets, either round (2- 2.5-inch inner diameter/ 5-inch outer diameter) or slotted (1-inch by 8-inch) are available in a variety of painted plastic finishes or stainable wood species to blend into any style of decor. They can even be wall papered to become virtually invisible in their surroundings, providing better aesthetics than conventional rectangular registers. Architects, builders, and installers love the fact that The Unico System's small size and modular nature allow for freedom of design and make it much easier and faster to install over its conventional-sized counterparts, making it a natural for both new construction and retrofit applications.
But don't just take our word for it. Air Conditioning Contractors of America (ACCA), the organization that publishes the manuals and standards for properly sizing and designing indoor comfort systems, recommends SDHV systems like The Unico System as the most efficient method for heating and cooling high-performance and low-energy homes.
For more information about The Unico System in high-performance and low-energy homes, including case studies, white papers and installation manuals. Click on this link.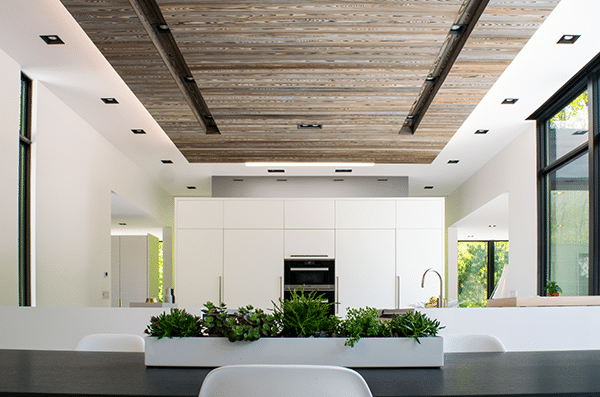 Small Duct for Small Energy Homes
Recently, Craig Messmer P.E. and Vice President of Engineering with Unico, shared the below video presentation with ASHRAE regarding HVAC System Design, and how a Unico SDHV systems work for Small Energy / Low Energy Homes.
Glossary
Advancements in building products and methods make today's homes more airtight and energy efficient than their predecessors.
The below information is based on the US market, where Unico is the clear market leader.